Sometimes the last thing a reader needs is more books. So you may find more success with some of these great accessories.

Bookends are great for the reader who's running out of shelf space and is putting books on the floor or on top of boxes. But they're also great for someone who just wants to add a little bit of decor or whimsy to their shelf.
We love these Pushing Rabbits Bookends
 that make it clear that holding up books isn't always an easy job. These rabbits are really putting their backs into it.
You can find bookends in just about any shape or size, we recommend searching Amazon
 where you'll find the standard along with the whimsical as well as a variety of price points.
And for that reader without shelf space, consider this awesome floating bookshelf. Useful and a great icebreaker.
What's its secret? It grips the inside cover of one large book and then the others just stack nicely on top. No one can see the mounting behind your books.
And for only $12.95 you may be able to get a few and give yourself a neat office makeover.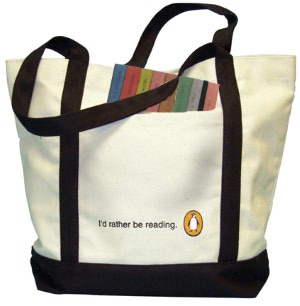 Tote bags are the new way to wear your philosophy on your… well, not exactly your sleeve. Barnes & Noble has our favorite book-related totes, including this awesome old-school tote with the Penguin logo and a frank statement of truth: "I'd rather be reading."
Wouldn't we all?
Use it for library books or groceries, this tote is perfect for any activity.
Or if you're looking for a bag just to carry books, check out this B&N Book Bag.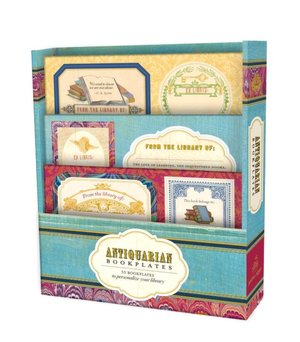 Another big problem readers face? Loaning out their books and never getting them back. Make sure everyone knows who a book belongs to with a set of bookplates.
We like this set of Antiquarian Bookplates that have the look of another age and a variety of styles.
You may also want to consider a book stamp, like this Ex Libris set.
Every time your friend opens a borrowed book they'll get a lovely reminder that this piece of literature has a loving home waiting for it.
What are you aching for this year? Any gift recommendations?